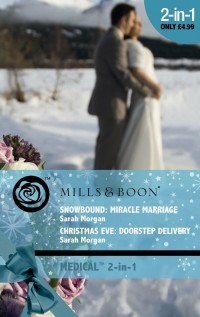 December 4, 2009
Snowbound: Miracle Marriage / Christmas Eve: Doorstep Delivery
2009 CataRomance Reviewer's Choice Award Winner
2010 VCRW Laurel Wreath Award Winner
NOTE: These books were published together in one volume in the UK but have since been released separately as ebooks in both the US and UK.
Snowbound: Miracle Marriage
When A&E doctor and confirmed bachelor Daniel Buchannan is left in charge of his brother's kids there's only one person he can turn to. Stella's heart was crushed when Daniel broke off their engagement, but she agrees to come to his rescue for the sake of the children. Being snowbound with Stella shows Daniel just what he's been missing…and Stella is about to discover that Christmas really is a time for miracles.
Christmas Eve: Doorstep Delivery
Doctor and single father Patrick Buchannan hasn't been able to forget his night of reckless abandon with bubbly midwife Hayley Hamilton, but he knows he can't follow his heart on a whim. Until a knock at his door on Christmas Eve transforms his little family's life for ever!
Buy in the UK
Buy in the US
Reviews
"Sweet, sexy and deliciously feel-good, Christmas Eve: Doorstep Delivery is an outstanding romance that will make you laugh and cry from the always fabulous pen of multi-talented international best-selling author Sarah Morgan!" - Julie Bonello, CataRomance.com
"...a fantastic tale..." - Coffee Time Romance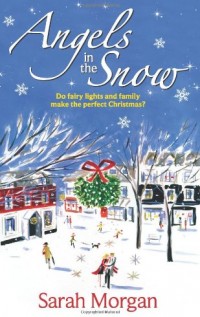 October 1, 2010
Also published as
Angels in the Snow