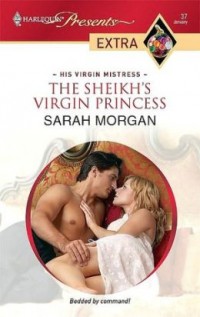 February 1, 2008

January 13, 2009
The Sheikh's Virgin Princess
He wanted a compliant wife…
Karim, Sultan of Zangrar, sought a gentle, obedient bride. What he got was a defiant, feisty wife with fire in her eyes!

He wanted a virgin bride…

She couldn't be a virgin–she was a rebel princess who wouldn't be tamed. She was hiding secrets, refusing to do his bidding!

He wanted her!

The marriage contract couldn't be broken. Their wedding vows had to be sealed!

And then the sultan discovered Princess Alexandra was in fact an innocent….
Read an Excerpt
Reviews
"Morgan's latest is action-packed and sexy, and alpha male Karim matches up very well with courageous Alexa." - 4 stars, RT Book Reviews
Excerpt