I am SO ready for summer, are you? I've spent most of the winter hidden away in my office writing and although it's cosy and warm, I've missed spending time outdoors. I'm counting down the days until June not only because I'm tired of having cold toes, but because my new novel HOW TO KEEP A SECRET will be out in the UK (June 14th) and US (July 10th).
I'm always excited to have a new book out, but I'm particularly excited about THIS book. It's a little different for me because it isn't part of a series, and I hope readers will enjoy having the whole reading experience in one book. There's still romance and a happy ending (don't worry!) but I wanted to broaden the story and explore the relationship between sisters, friends, mother and child, grandparent and grandchild. I wanted to create more complex, layered characters and explore them in more depth.
Being able to write something a little different has been satisfying and exciting for me. I can't wait to hear what you all think!
Here's a little more about the book:
Three generations of Stewart women, all with secrets to keep…

Matriarch Nancy knows she hasn't been the best mother but how can she ever tell her daughters the reason why? Lauren and Jenna are as close as two sisters can be and they made a pact years ago to keep a devastating secret from their mother – but is it time to come clean? Lauren's teenage daughter Mackenzie masks her own pain by keeping her mother at a distance. Her mother, aunt and grandmother keep trying to reach her but will it take a stranger to show her the true meaning of family?

When life changes in an instant, the Stewart women are thrown together for a summer and suddenly they must relearn how to be a family. And whilst unravelling their secrets might be their biggest challenge, it could also be their finest moment...
This story has twists and turns, laughter and emotion, and I hope you enjoy reading it as much I enjoyed writing it. And I'm thrilled with the beautiful covers! The art departments at both publishing houses worked hard to reflect the summery tone of the story and I think they've done a fabulous job. Just looking at the covers makes me feel as if I'm at the beach.  Readers often ask me why the covers vary so much between different countries, and the answer is that each publisher chooses a cover they think will appeal to the readers in their part of the world, and it isn't the same everywhere! Of course, everyone is different, but I hope these covers will catch the eye when readers are browsing the shelves, wherever they are.
How to Keep a Secret is now up for pre-order everywhere, and you'll find the links below.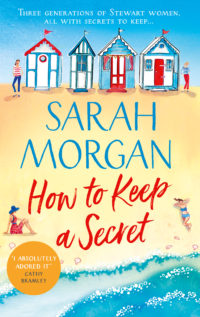 Pre-Order in the UK
PRINT:
EBOOK: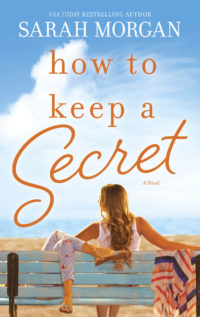 Pre-Order in the US
PRINT:
EBOOK:
---
I'll be talking more about this book on facebook over the next few weeks and posting details of signings and events over the coming months, so I hope you'll keep in touch!
There are new data protection laws in the EU, which come into effect in May 2018 (and I take protection of your data very seriously), so I'm reminding you that by subscribing to this newsletter you have opted to give me name and email address. You can unsubscribe from this newsletter at any time (just click 'unsubscribe automatically' which is clearly marked at the bottom of each newsletter), and your data will be removed. Read more information on privacy and how I protect your data on my website.
Thank you for opting to receive my newsletters!