It feels as if I've been talking about How To Keep A Secret forever, so I'm really excited that the book is out in the US today. I love stories about families, and this book is a family drama complete with twists and turns and a few surprises (and romance! Don't worry, there are a few cute men, and also a cute dog).
How to Keep A Secret is a standalone novel, so you don't need to worry about where you are in a series – you can just dive right in. It's a slightly different book for me, bigger and with more characters, but I hope you're going to love all of them as much as I do. It's set on the beautiful Island of Martha's Vineyard which is a perfect place for a summer escape.
I've been thrilled with the early reviews for the book.
"Fans of Karen White and Susan Wiggs will savor Morgan's pairing of a second-chance romance with an intense family drama."—Booklist, Starred Review

"Emotional, riveting and uplifting. If you've got a sister, you've got to read this book!"—Susan Mallery, #1 New York Times bestselling author

"Jane Green meets Sophie Kinsella. Heartwarming, emotional, funny and real - I adored this book!"—New York Times bestselling author, Jill Shalvis
I hope you'll read it and decide for yourself!
I'll be chatting about books, writing and How To Keep A Secret (no spoilers, I promise!) live on Facebook on Thursday July 12th , so I hope you'll join me. Watch my Facebook page for confirmation of the time. If you prefer to shop online rather than in store, there are some handy links below: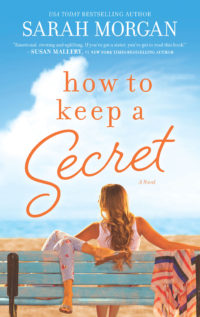 Buy in the US
PRINT:
EBOOK:
How To Keep A Secret has been out in the UK for a few weeks now, but readers should still be able to find it in Tesco, Sainsbury's, Asda, WHSmith and of course online.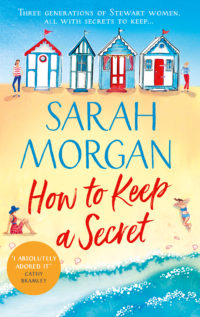 Buy in the UK
PRINT:
EBOOK:
---
If you've already read How To Keep A Secret and are wondering about my next book, The Christmas Sisters will be out September in the US and November in the UK. You can pre-order below. (No UK cover yet but coming soon!)
Pre-Order in the US
PRINT:
EBOOK: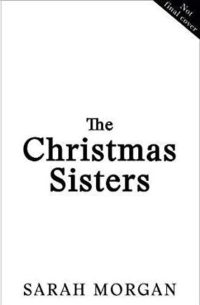 Pre-Order in the UK
PRINT:
EBOOK:
---
I hope you have a wonderful summer with lots of great reading.