I'm so ready for Spring, not just because I am looking forward to warmer weather but also because I have a new book out! One Summer in Paris will be on the shelves in the UK and US at the beginning of April. UK readers who pre-order could win themselves a glamorous trip to Paris! Keep reading for details on how to enter.
Here's a summary of the story!
To celebrate their twenty-fifth wedding anniversary, Grace has planned the surprise of a lifetime for her husband—a romantic getaway to Paris. But she never expected he'd have a surprise of his own: he wants a divorce. Reeling from the shock but refusing to be broken, a devastated Grace makes the bold decision to go to Paris alone. 


Audrey, a young woman from London, has left behind a heartache of her own when she arrives in Paris. A job in a bookshop is her ticket to freedom, but with no money and no knowledge of the French language, suddenly a summer spent wandering the cobbled streets alone seems much more likely…until she meets Grace and everything changes.

Grace can't believe how daring Audrey is. Audrey can't believe how cautious newly single Grace is. Living in neighboring apartments above the bookshop, this unlikely pair offer each other just what they've both been missing. They came to Paris to find themselves, but finding this unbreakable friendship might be the best thing that's ever happened to them…
I can't wait for the book to be released. I know there will be plenty of discussion points (what would you have done if you were Grace?!), and I hope you're going to enjoy talking about it with your friends and also with me!
I've been thrilled with the early reviews for this book. Booklist said 'Morgan is a masterful storyteller, and readers will be fully immersed in this realistic but magical summer in Paris. Packed full of love, loss, heartbreak and hope, this just maybe Morgan's best book yet.'
One Summer in Paris is up for pre-order now, and you'll find links below: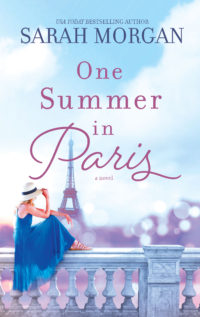 Pre-Order in the US
PRINT:
EBOOK:
---
UK readers who pre-order have a chance to win a trip to Paris! My publisher will fly the winner and their guest directly from London to Paris where they'll spend a night in a luxury hotel. Whilst in Paris they'll enjoy admission to the top floor of the Eiffel Tower, a 1-hour sightseeing cruise on the Seine and a three-course dinner at a top Parisian restaurant. Travel insurance and return private airport transfers while in Paris are also included so the winner really can just sit back and relax, knowing everything has been taken care of.
To enter all you have to do is pre-order your copy of One Summer in Paris and fill in your details here:  po.st/winatriptoparis.
Don't worry if you've already ordered your copy, you can still enter in the same way. All you need is your order number. If you'd like to pre-order, you can find links below: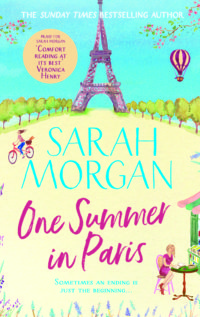 Pre-Order in the UK
PRINT:
EBOOK:
---
Whether you're a winner or not, I hope reading One Summer in Paris will make you feel as if you've taken a summer trip to the most romantic city in the world.