I'm excited that my new book A WEDDING IN DECEMBER is out in the US today (UK readers have to wait until October 31st!).
When I told my editor I wanted to write a fun, complicated story about a snowy family wedding she said 'great! I love a good wedding'. So do I (mostly because of the champagne and cake) but that was the point where I had to confess that I wasn't sure there was actually going to be a wedding in the end, because there were going to be so many ups and downs that the bride or the groom - or both! - might think enough and walk away. Sometimes when I'm writing I know the ending when I start, but sometimes I just write the story that comes to me and I arrive at the ending in the same state of shock as the characters. It's a lot of fun, with occasional bouts of stress (alleviated by wine and frantic phone calls to my editor Flo, who is one of my favourite people and not just because she is clever and also loves cake).
And in case you're the sort of person who hates weddings and thinks that maybe this book isn't for you, it isn't really about a wedding of course. It's about people and family, about the complexity of relationships, and also the frustrations. The White family arrive for the wedding with secrets they haven't shared. They're trying to protect each other, which is very loving but also guaranteed to unravel in a very big way. How big? Read the book and you'll find out.
One thing I can guarantee is an idyllic snowy setting that will put you in a festive mood. So pour yourself a glass of bubbly (you deserve it), or a hot chocolate if that's more your thing, snuggle in the warm, and join us at the snowiest, most magical, maybe-wedding of the year.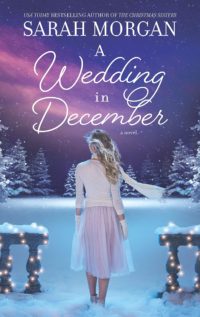 Buy in the US
PRINT:
EBOOK:
---
UK readers can pre-order A WEDDING IN DECEMBER here: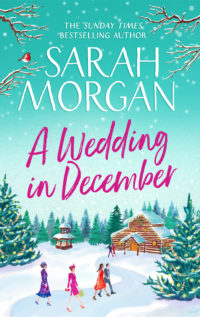 Pre-Order in the UK
PRINT:
EBOOK:
---