A Wedding in December is out in the UK today!  As many of you know, I have written a Christmas book every year since I was first published (let's not talk about how long ago that was!). It has become a fun part of the winter for me, and A Wedding in December combines all the elements I most enjoy writing – family, friendship and of course romance, all in a magical snowy setting. There are plenty of twists and turns in this story (will there even be a wedding? You'll have to read to find out!), lots of laughs, and just enough heat to keep you warm as the weather grows colder.
This book has one of the prettiest covers I've seen – take a look and let me know if you agree! You should be able to pick up a copy in all the major supermarkets, WHSmith and of course you can order online.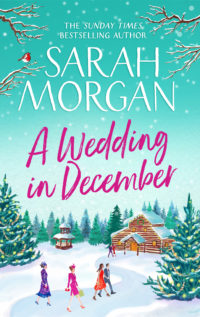 Buy in the UK
PRINT:
EBOOK:
---
A Wedding in December has been out in the US for a month (and the US edition also has a gorgeous cover!), and you should be able to pick up a copy at Barnes and Noble, or order online (Canadian readers should be able to find it at Indigo stores):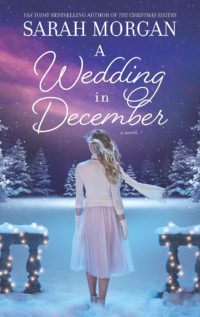 Buy in the US
PRINT:
EBOOK:
---
I hope you enjoy A Wedding in December and find plenty of other great books to snuggle up with this winter.
Thank you for reading.