Family for Beginners, my next book, is out in paperback today in the UK (ebook already available!). I've been excited about the publication of this story for a long time, and it's come at a time when the world seems scary and uncertain. I've had to ration the news because there's only so much of it I can take (any of you the same?), and one of my ways to calm myself is to read. Books have always been a distraction for me, both writing them and reading them. I receive many messages from readers telling me that my books have helped them through hard times, so I know it's the same for many of you.
Stories can take us away from real life for a short while and I hope Family For Beginners will do that for you. One thing I can promise you – no matter how many twists and turns there are in the story, my books always end happily! So I hope you'll settle down for a few hours and dive into the world of Flora and Jack. This story is set in the Lake District, one of my favourite places. I'll be posting some photos on my Facebook and Instagram pages, so if you'd like some behind the scenes shots then join me there. 
If you're not leaving your home at the moment, then you can order online. Handy links below!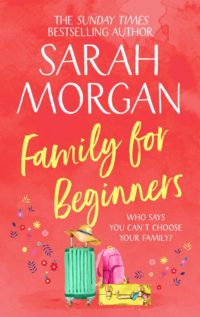 Buy in the UK
PRINT:
EBOOK:
---
Family For Beginners will be out in the US on May 5th.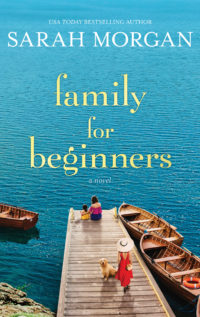 Pre-Order in the US
PRINT:
EBOOK:
---
I hope you enjoy this story. Happy reading, and stay safe.