My next book, The Summer Seekers, is out in just a few weeks (May 18th in the US and Canada, May 27th in the UK!) The idea for this story came to me three years ago, which is unusual for me. I work on one book at a time, and often don't know what I'm writing next until I'm about to begin. But this story was different. The character of Kathleen came to me fully formed, and I fell in love with her right away. Kathleen is 80 years old and, after an encounter with an intruder in her home, she decides that rather than moving into a residential home and keeping herself safe as her daughter Liza would like, she is going to fulfill a lifelong dream and take a road trip across America. Driving the iconic Route 66 has long been on her wish list, but she's going to need a driver. She can't ask her daughter because she'd worry too much (and curtail her fun!), so she advertises for a companion. Martha, who is twenty-five, applies for the job. She's not the world's best driver, in fact, she hates driving, but she's desperate to escape her current situation. Travelling with a stranger? No problem. After all, how much trouble can one eighty-year-old woman be? (Answer: A LOT!!)
I loved writing the scenes between Kathleen and Martha and exploring their developing friendship. Kathleen turned out to be quite a matchmaker, and it's because of her that this book isn't just a story of friendship, and bravery but also a romance.
During a strange year of lockdown, writing this book was an adventure for me and after all those years of having the story in my head, it's exciting to be able to finally share The Summer Seekers with you. It's available for pre-order now, handy links below:
Pre-Order in the US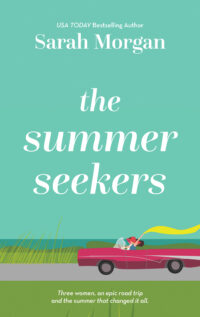 PRINT:
EBOOK:
---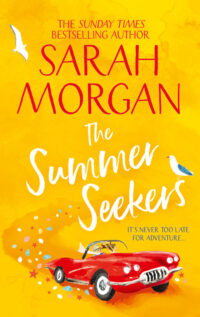 Pre-Order in the UK
PRINT:
EBOOK:
---
I hope you fall in love with Kathleen, Liza and Martha as I did, and that the story makes you smile and inspires you to pursue your own adventure, whatever that may be.