My next book, The Summer Seekers, is out now in the UK, US and Canada. This is a fun, uplifting story (happy ending guaranteed!) of friendship and romance and I hope it will brighten your day. Here's more about the story:
Kathleen is eighty years old. After a run-in with an intruder, her daughter wants her to move into a residential home. She's not having any of it. What she craves – needs – is adventure.

Liza is drowning under the daily stress of family life. The last thing she needs is her mother jetting off on a wild holiday, making Liza dream of a solo break of her own.

Martha is having a quarter-life crisis. Unemployed, unloved and uninspired, she just can't get her life together. But she knows something has to change.

When Martha sees Kathleen's advert for a driver and companion to take an epic road trip across America, she decides this job might be the answer to her prayers. Travelling with a stranger? No problem. She's not the world's best driver, but it couldn't be worse than living with her parents again. And besides, how much trouble can one eighty-year-old woman be?

As these women embark on the journey of a lifetime, they all discover it's never too late for adventure…
If, like me, you're missing travel then you'll find plenty within the pages of this book. As well as a fun road trip crossing America, you get to spend time in an idyllic beach house in Cornwall. I had so much fun writing this story and I hope you're going to love reading it. Prepare for mayhem and matchmaking!
The Summer Seekers is on the shelves now, or you can order online – handy links below:
Buy Now in the US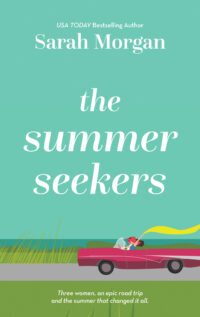 PRINT:
EBOOK:
---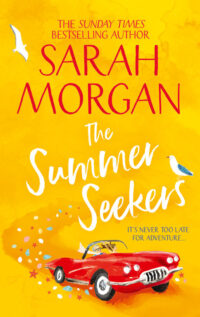 Buy Now in the UK
PRINT:
EBOOK:
---