My new book The Christmas Escape is out now in the UK, US and Canada. It has all the elements that I love in a Christmas book – family drama, a magical snowy setting and (of course!) romance.
Writing a story set around the festive season has become part of my own Christmas tradition, and I start early! By the time October arrives and the weather grows colder I'm already immersing myself in the snowy, wintery world of my book, and trying to capture that cosy festive feeling. Of all the settings I've chosen for my winter books, there can surely be nowhere more magical than Lapland, the setting for The Christmas Escape.
Christy and Alix have been best friends since childhood, but marriage and motherhood have strained their friendship to the limit. When a marriage crisis interrupts Christy's carefully laid plans for Christmas, she asks Alix to step in and help with her little daughter Holly. Alix would do anything for Christy, but this is a huge favour. Not only does she know little about children, she's expected to share the task with Zac, who she has been carefully avoiding since an awkward encounter at Christy's wedding. It's a recipe for disaster. Or is it?
The story is an exploration of friendship and family but it's also one of the most fun romances I've written. I hope you enjoy meeting Alix and Zac, and that the story gives you the cosy comfort we all need right now.
You'll find copies of The Christmas Escape in all the usual places, and you can order online using the handy links below: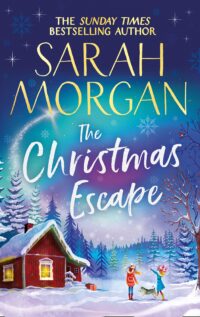 Buy Now in the US
PRINT:
EBOOK:
---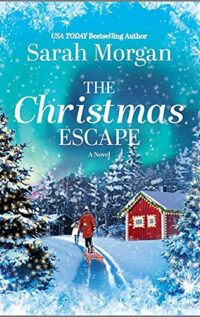 Buy Now in the UK
PRINT:
EBOOK:
---
Happy Reading!