My latest book, Beach House Summer, is out now in the UK, US and Canada, so if you're in the mood to head to California for some sunshine, drama and romance I hope you'll grab a copy.
Here's more on the story!
A marriage in the spotlight
Joanna Whitman's high-profile marriage held more secrets than she cares to remember, so when her ex-husband dies, she doesn't know what to feel. But when she discovers that he's left behind a pregnant young woman, Joanna is forced to act. She knows exactly how brutal the spotlight on them both will be…unless she can find a way for them to disappear.
 
A beach house hideaway 
Ashley Blake is amazed when Joanna suggests they lie low at her beach house in her sleepy Californian hometown. Joanna should be hating her, not helping her. But alone and pregnant, Ashley needs all the support she can find.
 
A summer of new beginnings
Joanna's only goal for the summer is privacy. All Ashley wants is space to plan for her and her baby's future. But when an old flame reappears, and secrets spill out under the hot summer sun, this unlikely friendship is put to the test…
This is a book about love and second chances, but it also explores the meaning of friendship and community. I hope you enjoy reading it as much as I enjoyed writing it.
You should be able to pick up a copy of Beach House Summer in all the usual places – if your favourite bookstore doesn't stock it, they should be able to order it, and if you prefer to order online then here are some handy links: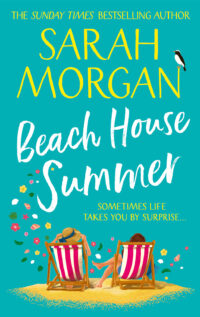 Buy Now in the UK
PRINT:
EBOOK:
AUDIO:

---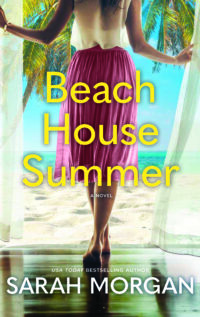 Buy Now in the US
PRINT:
EBOOK:
AUDIO:

---
I hope you have a wonderful summer, full of brilliant reading.