I can't believe it's already September and that my new book, One More For Christmas, will be out next month! I'm often asked to pick a favourite of the books I've written, and I struggle to do so because they are all my favourite while I'm writing them. But if I had to pick a favourite, this one would definitely be on the list. I fell in love with the characters (we writers are strange that way because our characters become real people to us), and I had so much fun with the twists and turns of this family-centered story and also with the romance. Get ready for one of my most gorgeous heroes ever! Here's a little more about the book…..
For sisters Samantha and Ella Mitchell, Christmas is a special time of the year—a time for togetherness, love and celebration. Most of all, it's about making up for everything their childhood Christmases lacked. But this year, they'll be buying presents for the most unexpected guest of all—their estranged mother. It's been five years since they last saw each other. But when their mother calls out of the blue and promises that this Christmas will be different, Samantha and Ella cautiously agree to spend it all together…

Gayle Mitchell is at the top of her career, but her success has come at a price—her relationship with her daughters. She never seemed to say or do the right things. Her tough-love approach was designed to make them stronger, but instead managed to push them away…until a brush with her own mortality forces Gayle to make amends. As the snowflakes fall on their first family celebration in years, the Mitchell women must learn that sometimes facing up to the past is all you need to heal your heart…
It's been a tough year for so many people and I hope this book will make you smile and give you a few hours of relaxation. If you'd like to pre-order (I hope you will!) you'll find handy links below.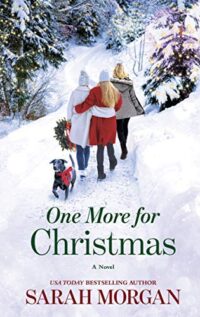 Pre-Order in the US
PRINT:
EBOOK:
---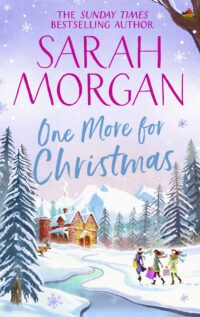 Pre-Order in the UK
PRINT:
EBOOK:
---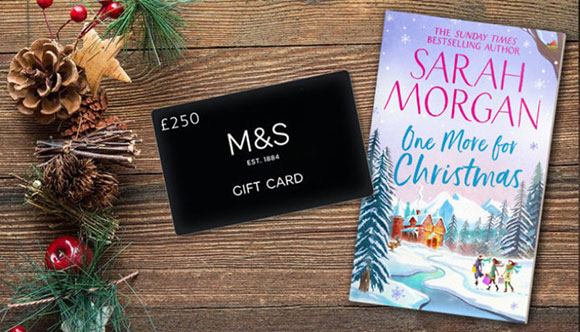 My UK publisher is giving UK readers the chance to win a £250 M&S gift card! Use it to treat yourself, or save it for Christmas. To enter, simply pre-order your copy of ONE MORE FOR CHRISTMAS from any retailer and enter your order confirmation number in the form (and if you've already pre-ordered you can still enter! All you need is the order code). Get all the details here.
Take care and happy reading!