My latest book, SNOWED IN FOR CHRISTMAS, is now available in the UK, US and Canada! In case you're thinking you might treat yourself (and I hope you are), I thought I'd tell you a little more about the story.
She's snowed in with the family. The only problem? They're not her family!

Thanks to a combination of bad luck and the heaviest snowstorm for several decades, Lucy Clarke, single, alone and definitely not feeling festive, finds herself snowed in with the Miller family for Christmas. It's not the worst place to be trapped. The Miller family take Christmas seriously, and the house is filled with fir trees, log fires, festive sparkle, and the delicious smells of baking. But it isn't all comfort and joy and Lucy suddenly finds herself entangled in the complex dynamics of this delightful and slightly eccentric family.

Despite their closeness and obvious love for each other, it seems that everyone is hiding something. Ross, Alice, and Clemmie all have secrets they're keeping from their parents and grandmother. Thanks to the snowstorm, a little too much Christmas spirit, and the fact that it is impossible to keep anything from Nanna Jean, those secrets start to spill out like gifts from an overstuffed stocking.
I fell in love with the Miller family over the course of this book and I laughed out loud as I was writing it, so I hope you will laugh too. This story includes three of my favourite things – a sizzling romance (several sizzling romances!), a big loving complicated family, and Christmas.
You'll find the book in all the usual places (and bookstores should be able to order if they don't have it in stock), and I've posted some handy links below for those of you who prefer to order online.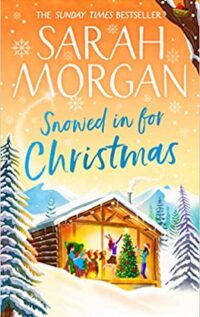 Buy Now in the UK
PRINT:
EBOOK:
AUDIO:

---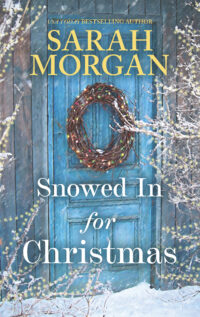 Buy Now in the US
PRINT:
EBOOK:
AUDIO:

---
Happy reading!